Hastelloy® C22 CR Sheet Supplier, Hastelloy C22 Plate, Hastelloy C22 Coils, ASTM B575 Hastelloy C22 Sheet, Hastelloy C22 Sheets, Alloy C22 Plates, Alloy C22 Sheets Exporter in Mumbai, India.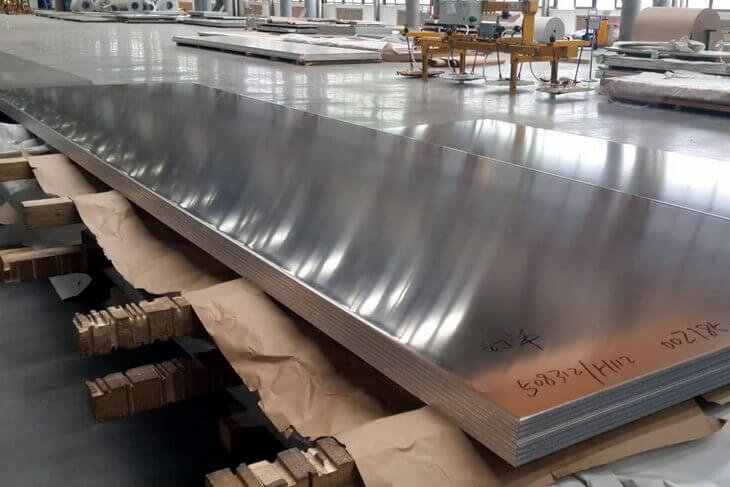 Hastelloy c22 Sheets & Plates is an austenitic nickel-molybdenum- chromium –tungsten alloy plates that possess superior resistance to crevice corrosion, pitting and stress corrosion cracking. The presence of nickel alloy exhibits superior resistance to oxidizing aqueous media including oxidizing acids with chlorine ions and wet chlorines. Furthermore the tungsten and molybdenum content provides good resistance to reducing media.
Hastelloy Alloy C22 Cold Rolled Sheets, ASME SB575 Hastelloy Alloy C22 Plates Stockists, Hastelloy C22® Hot Rolled Plate Supplier, Hastelloy C22 Strips in India, Hastelloy C22 HR Plates.
The nickel content also offers better resistance to those surroundings where oxidizing and decreasing conditions are encountered in streams process. The plates are excellently resisting the formation of grain –boundary precipitates in the weld heat affected regions. The plates have outstanding superior strength and ductility. The plates are easily formed with cold working procedures and transitional annealing is done owing to work hardening. While on the other hand the forging of these plates is done in between 1750-2050 degree C pursue through quick cooling. Moreover, through quick quenching process, these are annealed at a temperature range of 2020-2150 degree F. The plates are basically deep drawn, punched and pressed form. Although the plates get non sensitized during welding and heating. Even more, the machining of these plates is performed through high-speed tooling.
Dinesh Tube India is a recognized organization that provides qualitative products in a broad range. As an exporter and supplier, we offer the product as per the national and international quality standard at quite a reasonable price. The complete range of product is fabricated from the top-notch standard of raw material purchased from reliable merchants. We supply the product in an assortment of dimensions with smooth finishing, grade, size, and specifications to meet the requirement of our patrons.
While delivering the product to the customer's strict quality checks and inspections are to be performed on different constraint. Such test is Mechanical test, hardness test, Pitting corrosion test, positive material test, ultrasonic test, micro, and macro test and many more.
We offer prominent packaging method that assures safety and care from severe damage during transit. The products are well packed in wooden cartons, wooden boxes, and wooden pallets. Furthermore, we also do custom packaging according to the demands of the customers.