Hastelloy C276 Butt weld Elbow, Alloy C276 Pipe Cap Supplier, ASTM B366 Alloy C276 Equal Tee, Hastelloy C276 Reducer, Hastelloy C276 Pipe Elbow, Hastelloy® Alloy C276 Butt weld Fittings, Hastelloy Alloy C276 Pipe Bend, Alloy C276 Pipe Fittings Exporter in Mumbai, India.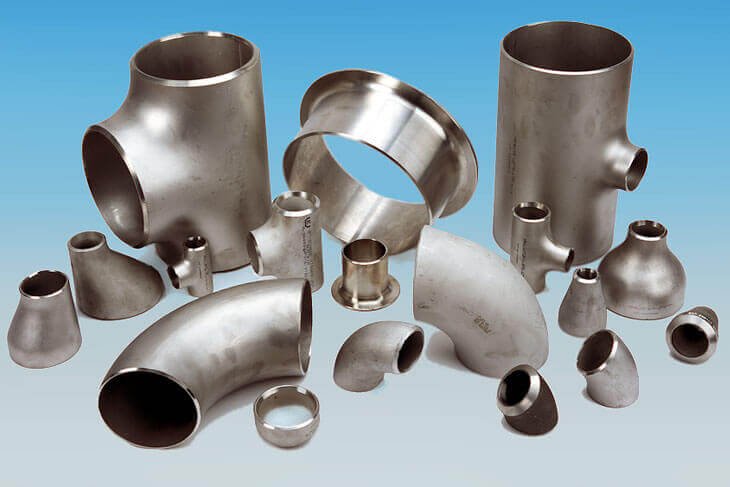 Pipe fittings are used to connect the straight pipes or tubing sections to allow the fluid flow. These fittings are very useful in every piping industry. Pipe fittings are offered with variable size and shapes varied in pipes and tubes. The pipe fittings manufactured using hastelloy grades are highly useful because they exhibit great mechanical properties and other unmatched general characteristics.
Hastelloy® Alloy C276 Stub End, Hastelloy C276 Long Radius Elbow, ANSI B16.9 Hastelloy C276 Welded Pipe Fittings, Alloy C276 Seamless Pipe Fittings, Hastelloy C276 Pipe Nipple Stockists, Alloy C276 Pipe Fittings, ASME SB366 Alloy C276 Cross Supplier in India.
Hastelloy is a nickel-molybdenum-chromium super alloy that offers outstanding resistive property to a wide range of industrial applications. The material has a high content of nickel and molybdenum makes it the most popular material. Hastelloy has been offered in various grades that contains different specifications and used in other applications.
C276 grade contains good quality of tungsten metal that helps in enhancing the toughness of the pipe fittings and offers them excellent corrosion resistance. Grade C276 offers outstanding corrosion production in a wide range of extensive environment. The high content of Ni-Ch makes it excellent pitting resistance to chloride environment and crevice corrosion resistant. This grade has a low carbon content that reduces carbide precipitation in welding structure.
Dinesh Tube India is one of the largest manufacturer, and exporter of high-grade quality Hastelloy c276 Pipe Fittings. The industry is offering various features on pipe fittings such as high end finishing, accurate dimensions, good durability, timely delivery and good performance. Moreover, the industry is committed to offering complete customer satisfaction when it comes to quality, production and good market price. The industry uses modern machinery and other latest technology tools that help in enhancing the productivity and quality of the pipe fittings.
The industry performs several material tests on Hastelloy c276 Buttweld Pipe Fittings in order to ensure the strict quality before finally dispatching it to the clients. the tests performed are mechanical test, hardness test, PMI test, IGC test, pitting resistance test, flaring test, flattening test, micro and macro test, bend test, and chemical analysis are some of the tests performed. Apart from this, they also offers relevant tests certifications such as manufacturer TC in conformance with EN 10204, raw material report, third party inspection, radiography tests reports and other inspection reports are offered along with the pipe fittings.