Monel® 400 CR Sheet Supplier, Monel 400 Plate, Monel 400 Coils, ASTM B127 Monel 400 Sheet, Monel 400 Sheets, Alloy 400 Plates, Alloy 400 Sheets Exporter in Mumbai, India.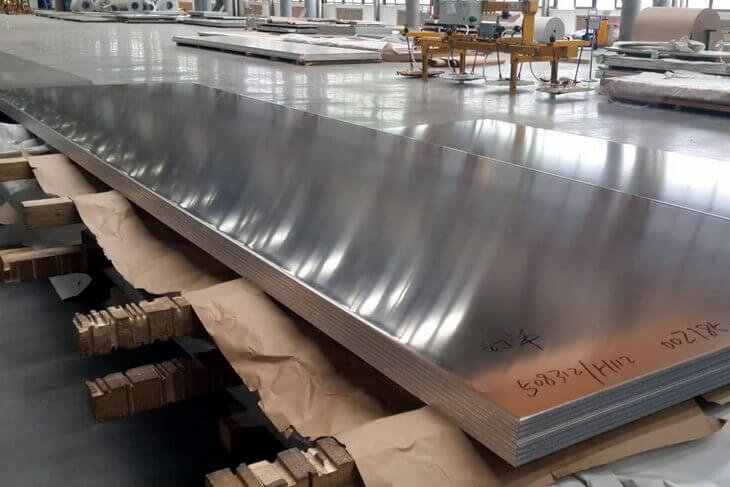 Monel 400 alloy is a solid solution that can be easily hardened through cold working. It is having greater strength and high toughness over the range of temperature and is excellent resistance to corrosion in many corrosive atmospheres. Alloy 400 in forms of Monel 400 sheets & plates is used widely in many fields. Dinesh Tube India is leading on the top as supplier, stockiest and exporter of the very good quality of sheet and plates of Monel 400 alloy.
Monel Alloy 400 Cold Rolled Sheets, ASME SB127 Monel Alloy 400 Plates Stockists, Monel 400® Hot Rolled Plate Supplier, Monel 400 Strips in India, Monel 400 HR Plates.
It is fabricated as per national and international product quality standards and industry set up production guidelines. The product is provided to buyers at the extensive range and at market leading rates. Dinesh Tube India is offering the extensive collection of the high quality of Monel Alloy 400 sheets & plates. The industry with the straightaway aim of fulfilling the demands of all buyers is offering it at different sizes, standards, and wall thickness.
Many excellent qualities are possessed by Monel 400 sheets & plates and have become possible because of the use of high quality of Monel alloy. It is having good mechanical strength, excellent dimensional accuracy, fine surface finishes, flexible to use, long-lasting, non-corrosive, easy to use, holds high temperature and low maintenance. Additionally, it is having excellent stress corrosion cracking, pitting, oxidation, crevice corrosion, and general corrosion resistance.
The fabrication of the Monel 400 sheets & plates is done under the guidance of skilled and experienced professional experts. As they are having full knowledge of the effective production of Monel sheets & plate, so they guide in a better way and thus 100% perfect quality of the product is produced. Creation of product is done by using the latest technology and modern tools to assure that superiority is added in product quality.
The testing of the Monel 400 sheets & plates is conducted for quality check. The tests conducted are like intergranular corrosion test, pitting resistance test, positive material identification test, and hardness test. The other tests like chemical test, flattening test, mechanical test, flaring test, macro test, and micro tests are conducted.
Material traceability report, raw material test report, heat treatment chart, quality assurance plan, packaging list, guarantee letter are documents offered. MTC as per EN 10204/3.1B, third-party test report and the radiography test report is offered.
Monel 400 sheets & plates for damage-free shipping are packed in wooden pallets and wooden cases and as per buyers wants too.