Nickel 200 Coils, Nickel 200 Plates, Nickel® 200 CR Sheet Supplier, Nickel 201 Plate, ASTM B162 Nickel 200 Sheet, Nickel 201 Sheets Exporter in Mumbai, India.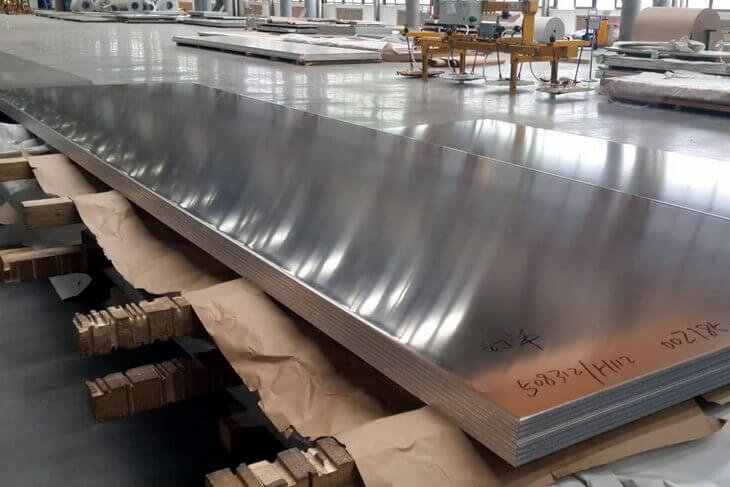 Nickel 201/200 is a solid strengthened and fully commercially pure wrought material that is having good mechanical property on wider temperature ranges. Also, it is having greater resistance ability to several corrosives, in a particular hydroxide. Nickel 201 is the modification of 200 for controlling the carbon that is keeping it from getting embrittled by the intergranular precipitation from temperature ranging at 600 Degree F to 1400 Degree F in a different process.
Nickel Alloy 200 Cold Rolled Sheets, Nickel 201 Coil Supplier, Nickel 200 HR Plates, ASME SB162 Nickel 200 Strips in India, Nickel Alloy 201® Hot Rolled Plate Stockists.
This alloy is highly resistant to different reducing chemicals. It is having the ability to resist caustic alkalies and have greater electrical conductivity, resistance to neutral as well as the alkaline salt solution is and dry fluorine is making it the right choice. Dinesh Tube India is a reliable exporter and supplier of the Nickel 200/201 sheets & plates. They carefully meet the client's requirements and specifications. They are offering the product in custom made specifications and dimensions and standards. They are providing the quality measurements until it reaches to the buyer's hand. They are exporting all grade and types of product of high quality to global and domestic buyers.
The Ni Alloy 200/201 sheets & plates are having many features that are like it offers excellent good mechanical properties over temperature ranges. It is excellently resistance to oxidation and corrosive media, accurate dimensions and precise design is making it high in demand. The product is globally appreciated due to reliability, durability, usability and ensures excellent fittings.
The Ni 200/201 sheets & plates are done by the expert team to check the quality of the product. The tests conducted are namely a positive material identification test, intergranular corrosion test, hardness test, mechanical test, chemical test, pitting resistance test. The tests like macro/micro test and flattening/flaring tests are conducted.
The documents like raw material test report, material traceability report, heat treatment chart, QAP, packaging list, guarantee letter is provided. Also, MTC as per EN 10204/3.1B, lab test report, third-party test report, raw material certificate, radiography test report is provided to the buyers.
The Nickel Alloy 200/201 sheets & plates packaging is given greater importance to assure timely, safer and damages free and quality maintained shipping. Thus it is packed in wooden cases/pallets.