ASME SA210 A1 Seamless Boiler Tube,ASME SA210 Gr A1 Tubes, ASTM A210 Gr A1 Tubes, ASME SA210 A1 Carbon Steel Seamless Tubes, A210 A1 Tube Exporter, SA210 A1 Steel Tube, SA 210 A1 Medium-Carbon Steel Tube, SA210 A1 Seamless Tubes, ASTM A210 A1 Carbon Steel Tubing Supplier in Mumbai, India.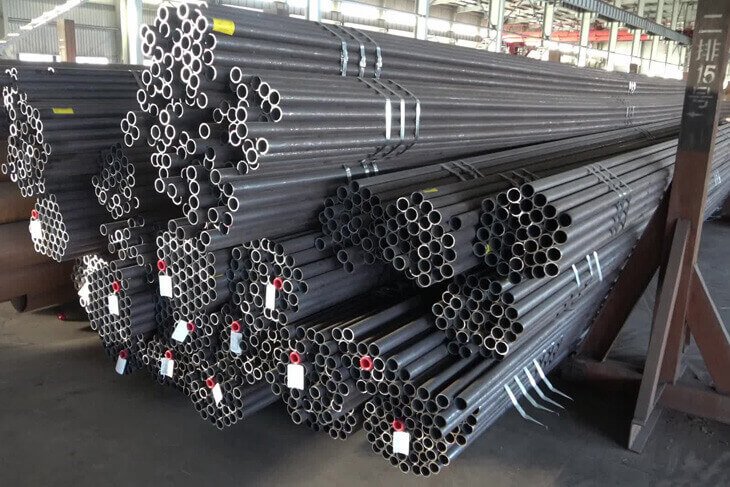 Dinesh Tube India is known as one of the most popular suppliers and exporter of the very good quality of SA210 A1 Tubes. At the industry, the offered product range is very well tested properly by the quality experts on considering various parameters of quality. They are having the expertise of the skilled professional and thus are able to supply the very good quality of tubs that are actually fabricated as per set industry norms and as per national and international product quality standards.
SA210 A1 Boiler Tubes, ASTM A210 Grade A1 Tube Stockists, SA210 Gr A1 SEAMLESS Tubes, A210 Gr A1 SEAMLESS Tubes, ASME SA210 A1 Seamless Carbon Steel Boiler Tube Supplier in India, SA210 A1 Carbon Steel Superheater Tubes.
They offered product range is supplied as per needs and prerequisites of the esteem patrons. They are offering the product range is finest in terms of quality. The industry is identified as one of the reliable and trustworthy distributors that are offering the unique and conventional design of the tubes. This product is useful for a wide range of applications that are produced of the high quality of alloy. The tubes are available in comprehensive ranges and at market leading rates.
There are many good features the SA210 A1 Carbon Steel Tubes is having that is making it to be used easily various many applications. Those are sturdiness, toughness, high tensile strength, durability, flexibility, long-lastingness, anti-corrosiveness. It too possesses other features like resistance to corrosion, pitting resistance, oxidation resistance, stress corrosion cracking resistance and crevice corrosion etc.
There are many testing that is playing a vital role in identifying the workability of the product. The tests conducted are namely positive material identification test, pitting resistance, hardness test, intergranular corrosion test, flattening/flaring test, macro/micro test etc.
Fumigation certificate, quality assurance plan, raw material test report, material traceability report, packaging list, guarantee letter, commercial invoice etc. The documents provided to the buyers are to prove about transparency made during dealing.
The mill test certificate is also offered to the esteem patrons as per En 10204/3.1B. Additionally, the other test certificate is provided to the buyers like buyers test report, lab test report, third-party test report, radiography test report etc.
To assure that while shipping no damage is caused to SA210 A1 Tubing, wooden cases/pallets, environmental poly bags are used for packaging.