Incoloy Alloy 800 Pipe Bend, Alloy 800HT Pipe Fittings, Incoloy 800H Reducer, Incoloy® Alloy 800 Butt weld Fittings, Incoloy 800HT Butt weld Elbow, Incoloy 800 Pipe Elbow, Alloy 800 Pipe Cap Supplier, ASTM B366 Incoloy 800H Equal Tee Exporter in Mumbai, India.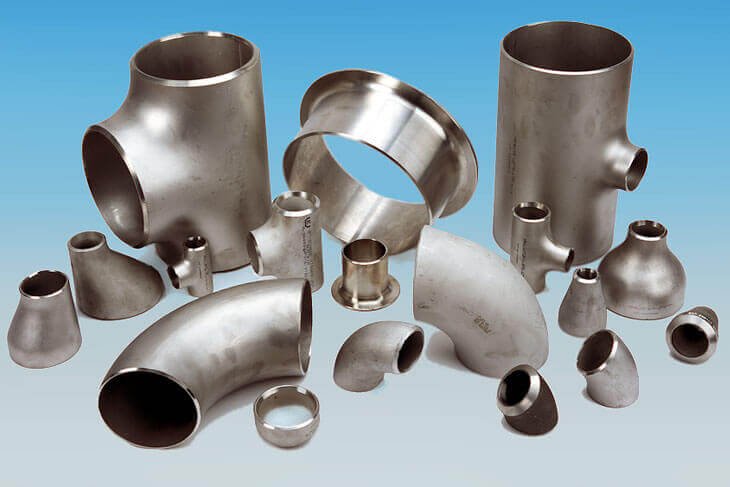 Incoloy is a superalloy that has nickel in a high quantity which provides excellent corrosion resistance and improved strength at high elevated temperature. Incoloy 800 is used applications on high elevated temperature primarily. Whereas, the Incoloy 800H and 80HT are used in moderate temperature conditions. The overall chemical composition of NICKEL alloy 800 grades which exhibits excellent corrosion resistance, resistance to carburization, and nitriding atmospheres.
Incoloy 800 Pipe Nipple Supplier in India, Incoloy® Alloy 800 Stub End, ASME SB366 Alloy 800 Cross, Alloy 800 Pipe Fittings, Incoloy 800 Long Radius Elbow, Alloy 800 Seamless Pipe Fittings Stockists, ANSI B16.9 Incoloy 800 Welded Pipe Fittings.
Dinesh Tube India is known to be the prominent dealer and stockiest supplier for Incoloy 800 / 800H / 800HT Pipe Fittings. These Incoloy 800, 800H, 800HT grades are highly beneficial in a high-temperature environment and possess good creep characteristics when used in manufacturing fittings. They are composed of various qualities in it. The industry provides with a wide area of specifications of these pipe fittings and makes them available in different size and shapes as per the customer's requirement across the world. An industry supplies their good in every corner of the world and provides with the best top-notch quality products to their customers.
Talking about its packaging, the industry provides the best packaging methods to maintain the quality of the product same from the mill to the destination. Industry packs Incoloy 800 / 800H / 800HT Pipe Fittings in various wooden crates, boxes, and pallets. They are shrink-wrapped too. The sales representative of the company access the physical weight and volume and briefs with the clients about the formalities of the documents. The industry is engaged in offering the best packaging of the pipe fittings by applying industrial methods. Pipe fittings are wrapped in poly bags and then packed in wooden crates, cases, or pallets that are free from fumigation and another sort of impurities that may render the quality.
The industry professional conducts various material tests on Incoloy Alloy 800 / 800H / 800HT Pipe Fittings to ensure the strict quality and efficiency before finally delivering it to the clients. The material tests performed are a mechanical test, hardness test, PMI test, IGC test, bend test, pitting resistance test, flaring test, flattening test, micro and macro test, longitudinal test, and chemical analysis are some of the tests performed.