Inconel 600 Pipe Elbow, Inconel® Alloy 600 Butt weld Fittings, Inconel 600 Reducer, Alloy 600 Pipe Fittings, ASTM B366 Inconel 600 Equal Tee, Inconel 600 Butt weld Elbow, Inconel 600 Pipe Cap Supplier, Inconel Alloy 600 Pipe Bend Exporter in Mumbai, India.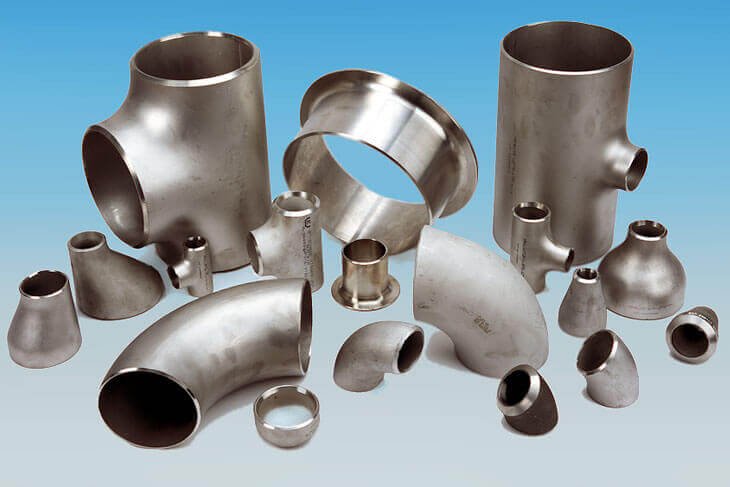 The Dinesh Tube India is one of the well-known and recognized companies which trades and deals with different kinds of pipe fittings and other kinds of products. The kinds of pipe fittings contributed by our company are made up of the excellent quality of raw materials and make our companies much more prodigious and remarkable. The quality of Inconel 600 Pipe Fittings is non – magnetic and has splendid mechanical properties.
Alloy 600 Seamless Pipe Fittings Stockists, Alloy 600 Pipe Fittings, Inconel® Alloy 600 Stub End, ANSI B16.9 Inconel 600 Welded Pipe Fittings, Inconel 600 Long Radius Elbow, ASME SB366 Alloy 600 Cross, Inconel 600 Pipe Nipple Supplier in India.
The kinds of pipe fittings provided by our company are fabricated with worthy corrosion resistance, oxidation resistance, and superior strength at high temperatures. The pipe fittings are made up in order to meet the definite demand and necessities of our customers. The kinds of pipe fittings that are traded by our company are determined regarding their performance in every harsh conditions and environment. This kind of Inconel 600 Seamless Pipe Fittings performs their best under the temperature range of 1600 Degree F to 2250 Degree F (870 Degree C to 1230 Degree C) which is the standard hot working temperature range.
Our products are valued for their properties like low maintenance, high proficiency, easy installation, and finest endurance. Recognized for their great characteristics such as having impact resistance and extraordinary tensile strength, these kinds of pipe fittings are being obtainable to our valued patrons in modified and standard terms. We are here to deal with this variety in several proportion, figures, thicknesses, and valuation. The kind of pipe fittings with which we deal with undergoes through several tests in order to get assured regarding the quality of the products supplied. Some of the tests applied on the pipe fittings are flattening tests, flaring tests, PMI test, IGC tests, hardness tests and many more. To make you ensure regarding the tests performed on the pipe fittings we are including the test reports along with them.
The Inconel 600 Butt weld Pipe Elbow are wrapped in polybags, gunny bags or bubble wrap and then kept inside wooden boxes or pallets and carton boxes in order to make them free from any kind of damage. The delivery can also be customized in accordance to the clients. And the package itself includes all the mandatory documents regarding the pipe fittings.