ASTM B167 Inconel 600 Seamless Tube, Alloy 600 Tube, ASTM B163 UNS N06600 Tubes, ASME SB163 UNS N06600 Tubes, ASTM B163 UNS N06600 Seamless Tubes, ASME SB163 UNS N06600 Seamless Tubes, Inconel 600 Tubes Supplier, ASTM B516 Inconel 600 Welded Tube, Inconel 600 ERW Tubes, Inconel 600 Tube Exporter in Mumbai, India.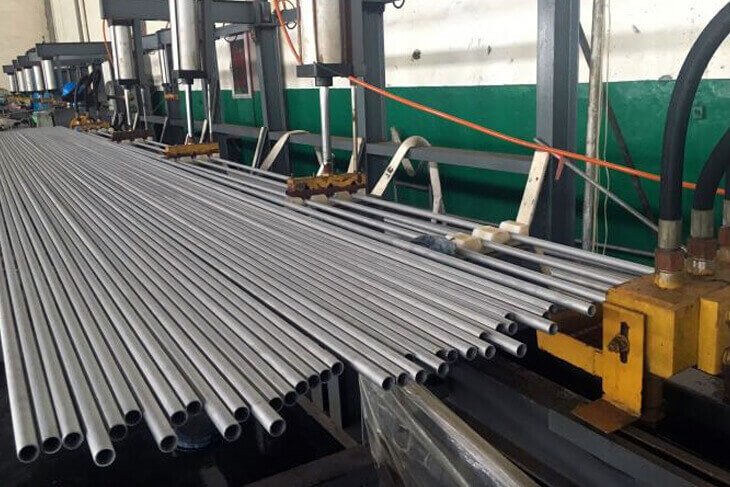 Dinesh tube India is the leading manufacturer and supplier of Inconel 600 Tubes that are fabricated by our qualified team of experts with proper care and precautions. We manufacture these products by using superior quality of raw material that is purchased from the leading market vendor. After it's purchased, it is sent for the inspection so that no defected material is sent for the manufacturing process and every material should offer its best under the respective areas of working.
ASME SB516 Inconel Alloy 600 Welded Tubes Stockists, SB163 UNS N06600 Seamless Tubes, B163 UNS N06600 Seamless Tubes, INCONEL 600 Seamless Tubes, ASTM B516 UNS N06600 Tubes, ASME SB516 UNS N06600 Tubes, Inconel 600 ERW Tube, ASME SB167 Inconel Alloys 600 Seamless Tube Supplier in India.
In addition to the raw material, latest machines, tools and advanced technology is used for creating accurate shape and size of tubes. Inconel 600 is basically a chromium-nickel alloy that is used for various types of applications that require high corrosion and temperature resistance. This chromium and nickel-based alloy are mainly designed for the temperature from cryogenic to an extreme temperature up to nickel 2000 deg F. it is a non-magnetic alloy and has excellent mechanical properties. The alloy has good strength and weldability at a wide range of environments and temperatures.
The high amount of nickel content in this alloy enables it to easily retain outstanding weldability at a high-temperature range. The considerable amount of resistance in the reducing condition makes this alloy highly resistant to corrosion by the inorganic and organic compounds while providing excellent resistance to stress corrosion cracking.
There are different features that these tubes exhibit which makes these tubes best such as high tensile strength, corrosion resistance, durability, workability, formability, and weldability. They can even withstand and bear high temperature, pressure, and environment without getting damaged.
Well, if we talk about the testing and packaging of these Inconel 600 Tubes, these are the two most important processes done and are compulsory under the manufacturing process. There are various tests done to check the performance and quality of these tubes. The testing includes especially the third party inspection, visual inspection, destructive and non-destructive test. All the tests are performed under the strict observation of experts.
At last, these Inconel 600 Tubes are packed in high and premium quality of packaging material like bundles or buddle wrapping to avoid rust