ASTM A333 LTCS Gr.6 Welded Pipe Supplier, ASTM A333 Carbon Gr.6 EFW Pipe, ASTM A333 Low Temp. Carbon Steel Pipe, Grade 6 Low Temperature Carbon Steel Seamless Pipes, ASTM A333 Carbon Gr.6 Pipes, A333 Carbon Steel Grade 6 ERW Pipes, ASTM A333 Gr.6 Pipes Exporter in Mumbai, India.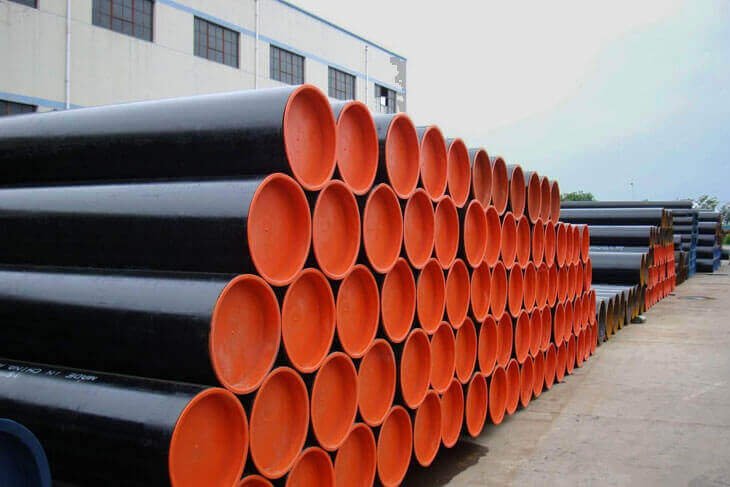 Dinesh Tube India is a leading pioneer in trading and supplying high quality of ASTM A333 GR 6 Carbon Steel Pipes to their buyers across the world. Gr 6 CS pipe may get cold cracked when welding when there will be the contact with the hydrogen gas. The industry is the leading stockiest in the market of these pipes. They offer the pipes in dissimilar sizes and shapes as demanded by the buyers. The grade is highly sensitive to the precipitation of intermetallic environment.
ASTM A333 LTCS Grade 6 Square Pipes, A333 Gr.6 Industrial Carbon Steel Pipe Supplier, ASME SA333 LTCS Pipe, Low Temperature Carbon Steel Gr.6 Pipes Stockists, Gr.6 Carbon Steel A333 Rectangular Pipes, Low Temp. Carbon Steel A333 Grade 6 Pipes Supplier in India.
The industry offers several services on the pipes such as high end finishing, accurate dimensions, good durability and timely delivery of the pipes. Moreover, the industry is engaged in offering complete customer satisfaction when it comes to quality, performance and durability of the CS grade pipes. Talking about the ASTM A333 GR 6 LTCS Seamless Pipes general characteristics, it is highly corrosion resistant, oxidation resistance, pitting resistance, resistance to acidic environment, good ductility and excellent malleability. The pipes are offered with good toughness and greater ease for weldability and hardness.
The industry has trained expertise that ensures the quality and efficiency of the Gr 6 CS pipes before finally dispatching it to the customers. The tests performed are mechanical test, hardness test, positive material identification, intergranular corrosion test, flaring test, bend test. Furthermore test are micro test, pitting resistance test, general corrosion test, longitudinal test and hydrostatic tests are some of the material tests performed.
Talking about the documentations, the relevant documents for ASTM A333 Low Temp. Carbon Steel GR 6 Welded Pipes helps the buyers to authenticate the delivered product. Documents such as welding procedure specification, fumigation certificate, material tests certificate, raw material test are offered. With it, QAP, heat treatment chart, guarantee letter and material traceability record are some of the documents offered with the CS pipes. The industry uses efficient packaging methods in order to preserve the quality until the product gets delivered to its destination. The ASTM A333 GR 6 Carbon Steel Pipes are wrapped in poly bags and then packed in wooden crates, cases or pallets that are free from fumigation and other kind of impurities. Besides, the relevant shipping documents are also offered to the customers.