ASTM A423 GR 1 Seamless Tube, ASME SA423 GR 1 Corten Steel Seamless Tubes, A423 GR 1 Corten Steel Tube Exporter, SA423 GR 1 Steel Tube, SA 423 GR 1 Welded Tube, SA423 GR 1 ERW Tubes, ASTM A423 GR 1 Corten Steel Tubing, Corten Steel A423 Gr 1 Tube Supplier in Mumbai, India.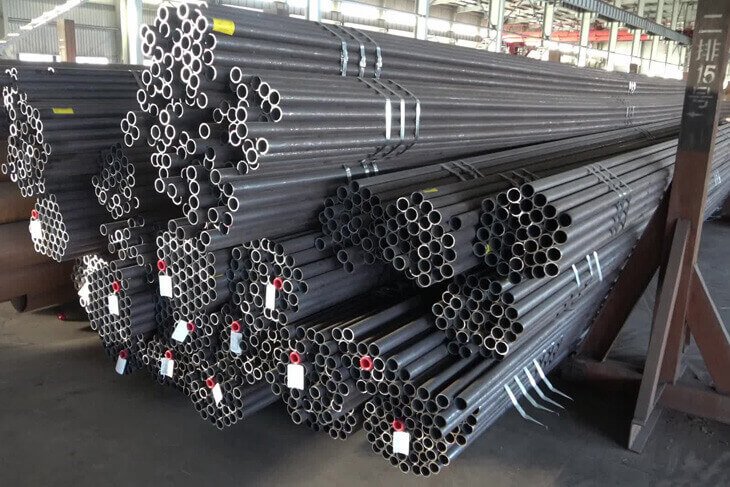 Dinesh Tube India is one of the largest exporter, supplier and stockiest of the high quality A423 GR 1 Tubes. The industry has ready stock of these tubes to serve requirements without compromising with the quality of the A423 grades. These tubes are exported by the industry in order to avoid any kind of severe damages. Buyers prefer to buy the tubes from them because of the good qualities offered by them. High end finishing, accurate dimensions, good durability and timely delivery of the tubes are some of the valuable services offered by the industry to their clients.
A423 GR 1 Corten Steel Tubes, ASTM A423 Grade 1 Tube Stockists, ASME SA423 GR 1 Seamless Corten Steel Tube Supplier in India, ASTM A423 GR.1 Electric Resistance Welded Tube, A423 GR 1 Welded Steel Tubes.
The A423 GR 1 Tubes are useful in high corrosive environments and is useful in many industrial applications that involve sugar mills and processing industries. The chemical compositions present in the A423 Gr 1 grade are carbon, phosphorus, manganese, sulfur, copper and silicon. The high content of carbon, manganese and sulfur provides improved oxidation resistance, pitting resistance to acidic environment, crevice resistance and stress corrosion cracking resistance. The tubes offer good strength and durability in tough conditions.
Material testing is done by the industry in order to ensure the quality and efficiency before finally dispatching it to the clients across the globes. The material tests performed are mechanical test, hardness test, and positive material identification, inter granular corrosion, pitting resistance test, destructive and non destructive test. All of these tests are performed by the industry expertise in order to check and ensure the productivity of the tubes.
The documents are important in order to maintain a complete transparency between the clients and industry. Offered documents are fumigation certificate, welding procedure specification, QAP, heat treatment chart, packaging list that includes the net and the gross weight and material tests certificate are some of the documents the industry offers along with the Corten Steel ASTM A423 GR 1 Tubes.
Besides, the industry provides manufacturer TC in conformance with EN 10204, raw material report, radiography test reports, third party inspection reports and other standard inspection reports are offered along with the tubes.